Youth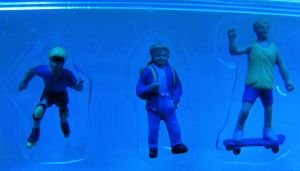 The growing up of girls and boys as well as the biographical transitions of young women and men more and more become a key arena for the societal discourse on new forms of social integration and exclusion. This, however, makes it more difficult to address young people as a resource for society rather than as a problem and to recosgnise their status of 'citizens in the making'.
On the research level we are interested how children and young people cope with the societal demands of growing up and combine this with their desires of shaping their lives in a subjectively meaningful way. We also ask under which conditions participation in terms of real ownership can be established in all relevant societal areas. In this regard, international comparative analysis reveals different concepts of youth which are reflected by different structures of youth policy.
On the practice level we are involved in local processes of youth policy planning, in the development of youth work practice and of the cooperation between school and youth services.
Projects on Youth: